Are you an existing customer?
Which Direct Line car cover is right for you?
We offer three levels of comprehensive car insurance; Essentials, Comprehensive and Comprehensive Plus.
We also offer Third Party, Fire and Theft.
Our comprehensive cover levels
Essentials

Our entry-level cover has everything you need to get on the road.

Comprehensive

Covers more than the essentials, such as claims made against you and if your car is stolen.

Comprehensive Plus

Our top level cover goes the extra mile with higher cover limits and extras included.

You'll get a replacement car at no extra cost for the duration of your car's repair if it's being fixed by one of our approved repairers. For Courtesy Car, it will be a small hatchback with an engine size of 1000cc, Guaranteed Hire Car will also be a hatchback but isn't limited to a 1000cc engine, and Guaranteed Hire Car Plus will be a similar-sized car to your own.

You'll still get a hire car for up to 21 days in a row if you're using your own garage or if your car has been written off or stolen.




Courtesy car




Guaranteed Hire Car




Guaranteed Hire Car Plus

If your car's less than a year old (Comp) or two years old (Comp Plus) and you're its first and only registered owner, we'll replace it with the same make and model if it's written off or can't be recovered after being stolen.




If car is less than a year old




If car is less than two years old

If you're in an accident with an uninsured driver that isn't your fault, we'll protect your claim-free years and also cover your excess.

We'll pay for one of our approved repairers to replace or repair a broken windscreen, sunroof or window. Subject to an excess of £10 (if repairing) or £75 (if replacing).

You can drive other cars as long as you have permission from the vehicle owner. There are restrictions to this benefit, such as age (must be over 25 at policy start / renewal date) and occupation.

With our Fair claim commitment, your No claim discount is safe if the damage is caused by; potholes or poor road maintenance, theft from or of your car, being hit while parked, flood damage, if you hit or are hit by an animal, or hit by an object or debris (excluding vehicles).

If you're involved in a car crash and you're unable to drive your car, we'll arrange a taxi to take you, your passengers, pets and belongings to one destination in the UK.

We'll insure you and your spouse or partner up to £5,000 if either of you are injured or killed in a car accident.

Up to

£5,000

Up to

£5,000

Up to

£10,000

We'll give you up to £250 for any loss or damage of clothing and personal belongings in the event of a fire, theft or accident.

Up to

£250

Up to

£500

If your car can't be driven after an accident and a hotel stay is necessary, we'll pay up to £150 towards the expense (or £250 in total if there are other passengers with you).

Up to

£250

Up to

£300

If your keys are lost or damaged, we'll cover the cost to replace them.

Up to

£1000

Up to

£1000
Boost your car cover
If you have a minimum of 4 years no claim discount, with no more than one fault claim within the past three years for all drivers combined, then you will be eligible to purchase No Claim Discount Protection.
Having No Claim Discount Protection means that your No Claim Discount (NCD) will not be affected by:
One claim made during the current period of cover, or by
Two claims arising in the three preceding years of insurance
You will cease to be eligible for the benefit if claims exceed the above number. However your premium may still increase following a claim.
Breakdown cover is one of those things you're glad to have when things go wrong.
In partnership with Green Flag, we offer four choices of breakdown cover to provide you with 24/7 assistance, 365 days a year plus unlimited callouts to breakdowns (this excludes repeated calls for the same incident).
Find out more
Motor Legal Protection will provide up to £100,000 of legal costs to help you to claim, where no other insurance policy will cover your losses, as long as there is a more than 50% chance that your claim will succeed.
Find out more
We'll keep you moving with a similar physical sized hire car to your own, plus:
Choose one of our approved repairers and you can keep it until your car is fixed.
You'll still get a hire car for up to 21 days in a row if yours is written off, stolen or you prefer to use your own garage.
We'll also cover the travel costs if your car is stolen or you have an accident abroad - up to £50 a day and up to a maximum of £500 over the 21 days following your claim, if you have extended your cover to that country.
Comes as an optional extra only with Comprehensive cover and as standard with Comprehensive Plus cover with Direct Line Car Insurance. Excludes windscreen claims and customer delayed claims.
What else do Direct Line offer?
Van insurance
Do you need van insurance?
We've got a special van insurance quote journey to help you get the best cover for your vehicle.
DrivePlus Insurance
No matter what your age, safe drivers could save money at renewal with our DrivePlus telematics technology.
Multi-car Insurance discount
If you've got more than one car to insure at the same address, you could save money on each additional policy. Minimum premiums apply.
Insure your car with us, and get an EV bundle
Get a Zoom EV bundle at no extra cost. Each 12 month bundle includes discounts on home and public charging, and discounts on parking. The bundle is subject to change.
Get a small hatchback courtesy car
When using one of our approved repairers, you'll get a small hatchback until your car is ready. If you use your garage, you'll still get a hire car for up to 21 days consecutively.
Need more help?
You can make changes to your policy online, claim online or ask our virtual assistant.
Contact Us
Claims
---
If you'd rather talk to us, just give us a call (includes Typetalk and sign language services). We can help you choose the right kind of cover.
Call us
What our customers are saying
Frequently asked questions
There are a few things you'll need to get a car insurance quote, including:
Your car details Your car's registration number (or its make, model and year), as well as its value, purchase date and annual mileage.
Personal details Your address, driving license info, previous claims and other named drivers on your policy.
Policy start date An inaccurate or change in start date may affect your premium.
Your No Claim Discount Details of any claim-free driving could reduce your premium. We may require proof.
The price of your Direct Line car insurance quote depends on how likely you are to make a claim and how expensive that claim could be. It's based on several different factors, including:
Driver age and experience On average, experienced drivers are less likely to have an accident than newer drivers. However, the risk of being involved in an accident tends to increase after the age of 70.
Your job What you do for work can impact the time you travel, and the amount of driving you do.
Where you live Some areas are riskier than others, and accidents are more likely if you live in an area with relatively high traffic levels.
Regulatory changes These are changes the Government makes, such as larger payouts or removing legal costs for specific claims.
Crime rate A spate of crimes resulting in more car insurance claims could result in higher premiums to reflect the risk level of your car's location.
Traffic levels The level of traffic on UK roads will change over time, influenced by things like the cost of petrol. When overall levels of traffic change, the number of claims can change too.
Type of vehicle you drive Your car's value, engine size and desirability could increase the risk of it being stolen or the cost of it being repaired.
How far you drive The more miles you drive, it's more likely you'll be involved in an accident.
Previous claims or convictions You must tell us about these events, or it could invalidate your policy if you need to make a future claim.
Industry trends This could include higher prices for parts and labour, patterns in car theft and the types of claims being made.
Yes, NCD can also be swapped between the policyholder and their spouse/partner, provided that the spouse/partner has held their licence long enough to accrue that level of NCD and lives at the same address as the policyholder.
Your 'partner' is defined as an individual you are in a relationship with and living with, but are not married to or have not had a Civil Partnership Ceremony.
Driving other cars is a standard inclusion under our private car policies and allows the policy holder to drive cars that are not owned by them or hired to them, providing they have permission of the vehicle owner to use the vehicle. However, there are restrictions to this benefit such as age (must be over 25 at policy inception / renewal date) and occupation.
To find out if you have Driving Other Cars cover, check your certificate of insurance.
The cover provides protection against legal liability for death or bodily injury to a third party and damage to third party property. The cover is limited to third party only and should be viewed as emergency cover.
Yes, policyholders can add temporary additional vehicles to their policy for up to a maximum of 90 days in a period of cover. Please call us on 0345 246 8706 for more information.
Business cover will be included automatically (when your policy is purchased through our website) for you and your spouse or partner if you have had a civil partnership ceremony and live at the same address, unless either of you hold one of the following occupations:
Motor Trade
Retired
Housewife/Househusband
Student
Unemployed
Chauffeur working on a hire and reward basis
Courier/Driver working on a hire and reward basis and/or delivering goods that they or their employer do not own
In these cases the vehicle may only be used for Social, Domestic and Pleasure (SDP) purposes.
In addition we cannot offer insurance where the vehicle is taken Airside (near to aircraft) or is used for paid driving tuition or where the policy holder or their spouse/partner is a foreign diplomat with immunity.
For all other occupations the vehicle may be used in connection with your business or those of your spouse, partner or civil partner (not business partner).
If you require additional drivers to have business use or are uncertain about the type of use you require, please call our Customer Hotline.
If you are an existing customer, your policy documents will confirm which cover applies to the policy.
If you are in doubt about any of the above please contact the Customer Hotline on 0345 246 8701 .
Please note: business cover is required where your occupation requires you or your spouse/partner to travel to more than one permanent place of work. You will need business cover if you or your spouse/partner has more than one occupation.
You no longer need a Green Gard if you drive your car abroad. However, you do need to take your insurance certification with you to prove you have vehicle insurance
Driving tips and guides
Can I get cheaper car insurance?
Here are three of our top tips that could help save you money on your premium.
Size matters
We're not suggesting you downsize your car if it's not practical, but the size of your car and its engine are things we consider when we calculate your quote.
A smaller car with a smaller engine could bring your premium down.
Prove you're safe
When getting a car insurance quote with us, entering your No Claim Discount or taking out a telematics policy can help bring your costs down.
Having more drivers on an insurance policy may push the cost up depending on their driving history, age, points, convictions and claims history. Think carefully before you add someone to your policy.
Mind the modification
Modified cars might look great and may improve your car's performance, but they're usually more expensive to insure. Modified parts can be hard or expensive to replace, and cars with mods are more likely to be stolen.
Some modifications won't be covered in a Direct Line insurance policy. Find out more about car modifications.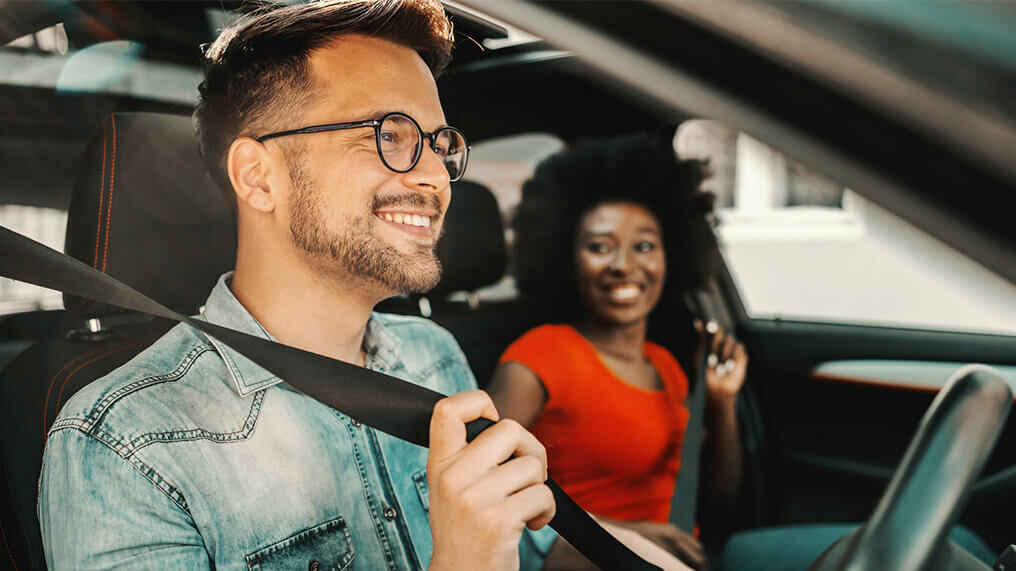 motor
From January 2022, all insurers must make sure existing customers are offered the same price at renewal as they would get when buying a new policy. In the insurance industry, this rule change is known as Pricing Practices Regulation, or PPR.
Find out more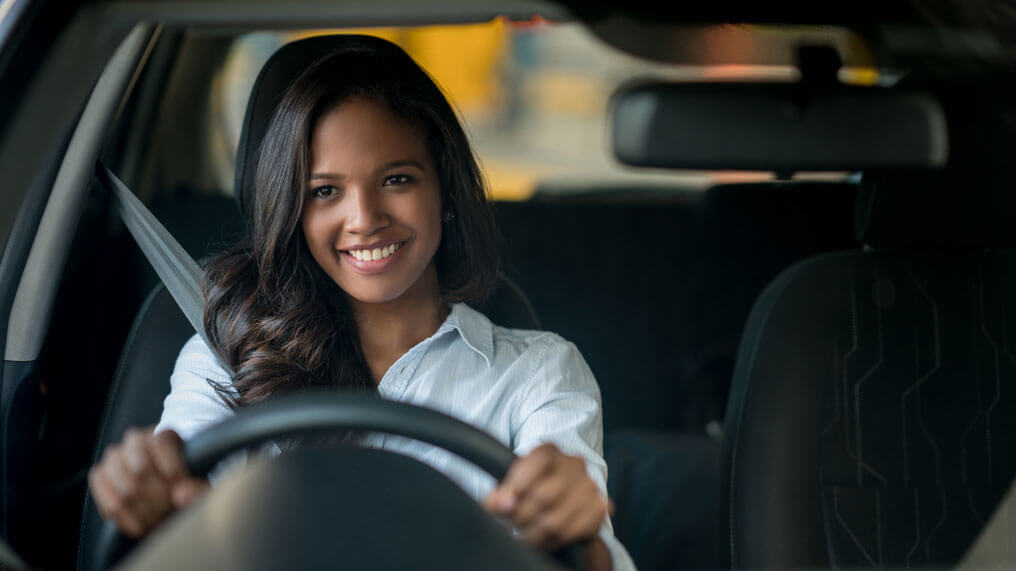 motor
Buying your first car is a major moment. Whether you've saved up for it, taken out a loan to finance it or the bank of mum and dad are stepping in, it's something you'll never forget.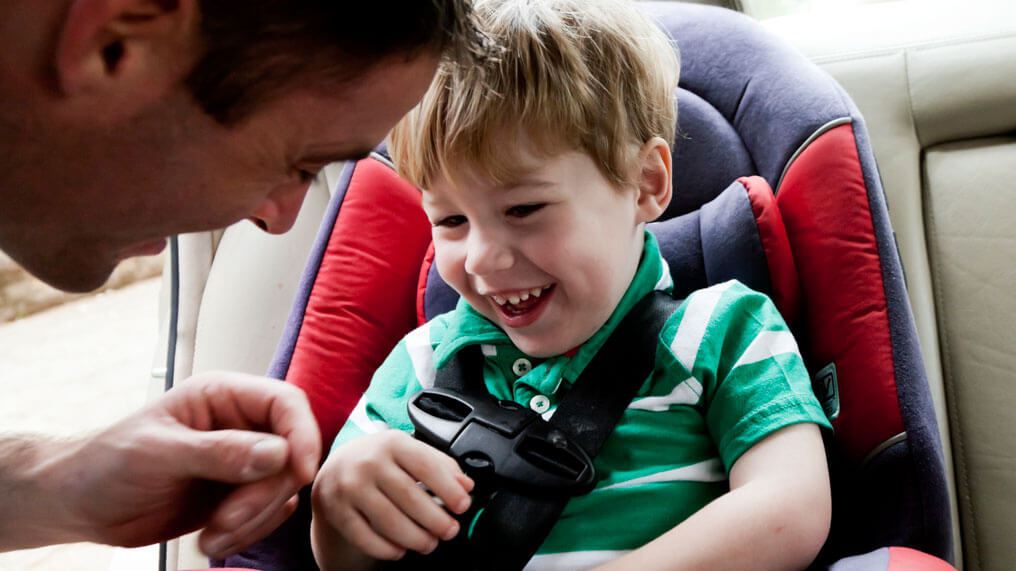 motor
A child car seat provides essential safety for a child in the event of an accident. This guide will give an overview of child car seats and the law, designed to help you make an informed purchase.
All motor insurance articles and guides