Medical conditions
You can only tell us about medical conditions by phone, this includes conditions where there hasn't been a confirmed diagnosis. Please call 0345 246 8704 .
Which travel insurance is right for you?
Choose from two products - Annual Multi-trip and Single Trip cover. All come with additional key benefits that you can choose from in order to suit your holiday.
Annual Multi-trip Cover
Worldwide cover for multiple trips up to 42 days each.
Each trip up to a maximum of 42 days. All travellers must be under 75. Quotes valid for 90 days.
Single Trip Cover
Perfect for a one-off family trip lasting up to 90 days.
Trips must be 90 days or less, or 42 days or less for travellers 60 and over. Quotes valid for 90 days.
Enhance your travel cover
Add insurance for personal belongings or winter sports for an extra cost.
This optional extra insures your bags and their contents while travelling. It can be added to your Annual Multi-trip cover or Single Trip cover during your quote for an additional cost.
Up to £1,500 for items that are lost, stolen or damaged.
Up to £300 for a single item.
Up to £300 in total for valuables such as cameras and jewellery.
Up to £100 in total for consumable items such as tobacco or food and drink.
If you go on a winter sports holiday, you can cover your skiing and snowboard gear for theft and damage by adding our winter sports cover to your travel insurance. This will also cover you against injuries and piste closures.
This optional extra can be added to either your Annual Multi‐trip travel insurance for 22 days, or your Single Trip travel insurance for the length of your trip (limited to a maximum of 90 days, or 42 days if aged 59 or over).
Up to £500 per person for ski equipment.
Up to £300 per person for replacement equipment hire (£25 per day).
Up to £250 per person for unused equipment hire, ski passes and ski school tuition fees.
Up to £200 per person for piste closure (£20 per day).
COVID-19 and travel insurance
It's natural to have questions about what is and isn't covered by travel insurance, particularly with COVID-19 leading to so many changes in the way we do things, both big and small.
Whatever your plans, you'll want to keep up to date with advice from the government, as well as local requirements at the places you're going to.
In the meantime, our travel insurance includes:
Covered to travel to a destination where the Foreign, Commonwealth and Development Office (FCDO) are advising against all but essential travel.
Medical expenses if you catch COVID-19 while you're away.
Additional accommodation and transport costs if you have to quarantine because you catch COVID-19 while you're away.
Cancellation costs if you or a close relative are diagnosed with COVID-19 before you go, you have to quarantine or the FCDO change their advice after you booked your trip.
Cover to cut short your trip if the FCDO change their advice unexpectedly regarding the country you're visiting.
You can find out more in our FAQs.
Why choose Direct Line travel insurance?
Up to £10m emergency medical cover
We want you to feel safe when you travel, so we'll pay up to £10m directly to the hospital if you have a medical emergency on your trip. Find out more
Up to £5,000 cancellation cover
We'll pay up to £5,000 if things like unexpected illness or unemployment force you to cancel your travel plans (depending on your chosen level of cover).
24/7 multilingual advice
If you need help while on your trip, we're here 24 hours a day, 365 days a year.
We'll get you home in the event of a medical emergency
If something goes wrong while you're away we'll make sure you get home.
Disaster cover
We'll help if you're unable to use your pre-booked and pre-paid accommodation because it, or the immediate area, is directly affected by a natural disaster. We'll pay the necessary extra travel and accommodation expenses so you can continue with your trip or return to the UK if that's not possible. Find out more
Travel insurance tips, FAQs and policy documents
Things you need to know
Before you book a trip, check the UK Government website for the most recent advice on travelling abroad. If you decide to go ahead, you should also check again nearer to your departure date.
Let us know about any pre-existing medical conditions before you take out a travel insurance policy with us or you won't be covered.
We won't pay for any claim unless you're a permanent resident of the UK.
Trips must start and end in the UK.
Trips within the UK must be for at least two consecutive nights and in pre-booked commercially-operated accommodation.
We will not cover any claim for cancellation if you had reason to believe the trip might be cancelled at the time you booked it.
Travel cover: know before you go
Download travel insurance policy documents
Need more help?
You can claim online, search our site or for any other questions, ask our virtual assistant.
Contact Us
Claims
---
If you'd rather talk to us, just give us a call (includes Typetalk service). We can help you choose the right kind of cover.
Call us
Can't find the right level of cover to meet your needs?
If we are unable to offer you the level of cover you need, or your travel insurance premium is higher than you expected because you have medical conditions, help could still be available.
We've been working with the Financial Conduct Authority and the Money and Pensions Service to create a directory that you can search when we're unable to help.
Just visit https://traveldirectory.moneyadviceservice.org.uk/en to search the directory, or call 0800 138 7777 (Open Monday to Friday, 8am to 6pm).
Frequently asked questions
Yes they do but there are some questions we will need to ask you about your medical condition to understand if this can be covered, please give us a call on 0345 246 8704 for a quote and to discuss if we can provide cover for your medical conditions. Unfortunately we cannot do this online.
The personal belongings limit is £1500 per insured person, the single article limit is £300 and the valuables limit is £300 in total. The limits in the personal belongings section may not be enough for expensive items such as jewellery and electronic equipment. However, you can usually insure these items separately under the 'All Risks' extension of your home insurance.
The policy provides cover for a large number of sports and activities. Please note, there are some activities that are not covered, as listed in the policy terms and conditions. Any other activity can be presumed to be covered, subject to the standard policy terms.
Yes, trips in the UK are covered as long as you have paid to stay in pre-booked commercially operated accommodation for two or more consecutive nights.
Yes, our single and annual multi trip policies provide cover for missed, delayed or abandoned departure as a result of a strike, as long as the strike had not started or been announced at the policy start date (or renewal date), or when you booked your trip, whichever is later.
Please visit our terms and conditions for more information.
Latest articles
lifestyle
Once you've gone to all the effort of finding the time, researching the options and booking a trip abroad, it can be easy to sit back and think the work is done. But to make sure you have the best holiday possible, take a little time out to find out more about your destination.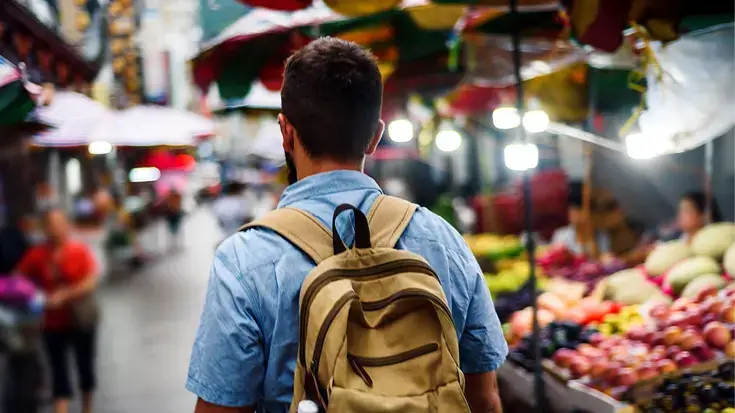 lifestyle
Direct Line offers advice on how to avoid crime when travelling abroad and types of cover that can be provided.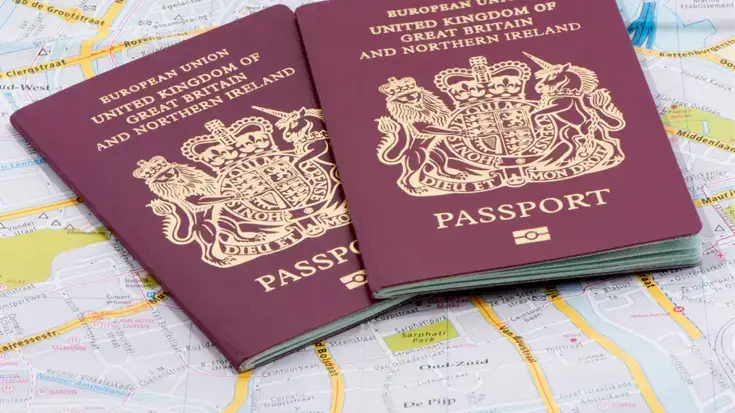 lifestyle
What to do if you believe your passport is lost or stolen, either abroad or in the UK.