Why do cyclists need insurance?
Although cyclist insurance isn't a legal requirement in the UK, it's a good idea to protect yourself. Cyclist insurance will cover you if someone makes a claim against you for injury or damage to property caused while you're out riding.
For an extra £15 a year, you can add personal injury cover to your cycling insurance, too. So if you're injured while out on your bike, you'll get help towards the cost of any medical expenses such as dental care, physiotherapy or optical care.
And, if you die as a result of a cycling accident, we'll pay a cash sum to your loved ones.
So, whether you cycle to work, take your bike abroad or hit the trails every weekend, get peace of mind in just a few clicks.
What are the most common claims made against cyclists?
Public liability claims against cyclists fall under the following areas:
Damage to cars
Injury to pedestrians
Damage to property such as houses
Injury to other cyclists
Please note, your cover is invalid if injury is caused while cycling in a peloton or other high-risk close-knit formation.
Accidents happen, so make sure you have the cover you need.
Get a quote
Cyclist cover for the price of a post-ride coffee
Direct Line Cyclist Cover provides personal cover for you, the cyclist. Whether you hit a pothole or another road-user, you can get complete cover for £2.50 a month.
The following cover comes as standard:
Up to £2,000,000 public liability cover for injury or damage caused by you.
Optional personal injury cover:
£20,000 cash sum in the event of your death while out cycling.
£20,000 for permanent disability or injury, including loss of sight in one or both eyes, loss of the use of a hand or foot or total disablement.
£1,000 towards private (non-NHS) emergency medical care, dental care, optical care or physiotherapy.
Get a quote
Need to insure your bike, too?
By adding Bicycle Cover to your cycling insurance policy, we can cover you for:
Theft or accidental damage of your bike
Theft or damage to your cycling gear
Travel cover for cycling abroad
Racing and Events cover
Need more help?
Take a look at the Cycling Insurance policy documents:
Need more help?
You can search our site or ask a question to our virtual assistant.
Contact Us
Claims
---
If you'd rather talk to us, just give us a call. We can help you choose the right kind of cover.
Call us
Frequently asked questions
Not at all. You may have bicycle insurance with another insurer and that's fine, you can still buy Direct Line Cyclist Cover to cover public liability and personal accident or emergency medical treatments for injuries sustained in a cycling accident.
Your bike is only one part of a crash. Replacing or repairing the damage to your bike (even an expensive one) may not be the costliest part of an incident. If you are injured while you're out on your bike, you may end up with medical bills for treatment, dental work, optical care or physiotherapy. You may even have legal bills to take care of if you're found legally liable for causing an accident. Having Cyclist Cover will help cover these costs.
Yes. By purchasing Cyclist Cover, you will be covered for personal injury worldwide, and for public liability worldwide (except USA and Canada).
Your bicycle will be covered for theft or damage while you're away if you have chosen bicycle insurance and added Travel Cover to your policy.
To be eligible for Direct Line Cycling Insurance, you must be over 18 years of age and permanently reside in the UK. Insurance cover isn't provided for:
Professional cyclists or sponsored riders – cyclists who may be remunerated to a value greater than £5,000 in a calendar year, or train and race as their main profession.
Couriers and delivery drivers – anyone who uses their bicycle to carry out their work or hires out their bicycle for others to use. Please note, this does not include commuting to your place of work.
Latest articles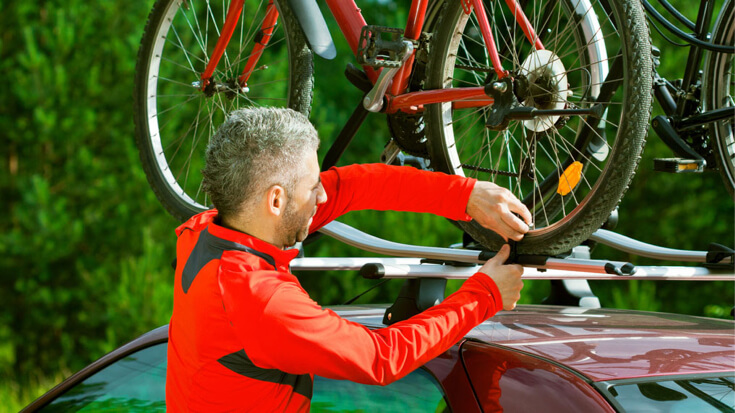 Whether it's for a leisurely family ride by the seaside, or a sweaty Sunday sprint, getting bicycles from A to B often calls for more than just pedal power.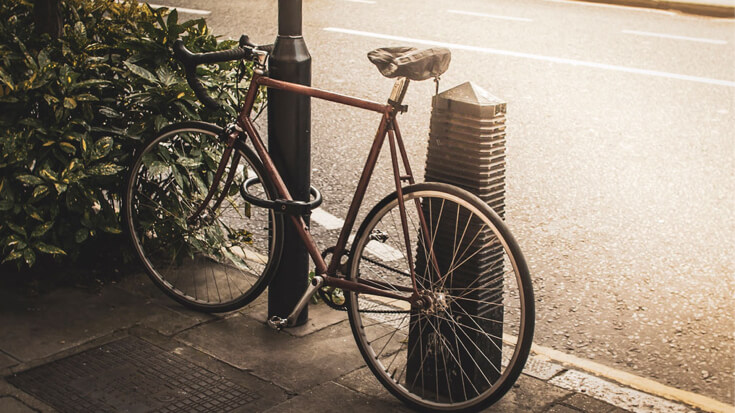 Even a basic bicycle for travelling between work and home can be expensive, so it's no surprise that bikes are a popular target for thieves.