What is specialist cycling insurance?
If cycling is your passion, you'll want a decent bike, good quality accessories and maybe even a GPS device to get the best from your ride.
If your bike is worth over £250, you should consider getting cycling insurance so you're covered if your bike or cycling gear is damaged or stolen, or if you have an accident while out riding.
Depending on the type of cover you choose, you can get insured for:
Theft of your bike
Personal injury while out riding or taking part in a cycling event or sportive
Public liability
Taking your bike abroad, including bike box protection
Reimbursement for travel or cycle hire if you have an accident and need to get home
Accidental damage to your bike
Emergency medical cover, including dental care, optical care and physiotherapy
Theft or damage to your cycling accessories
If you can't take part in an event due to a cycling injury, we'll cover your entry fees
Please note: your claim may be rejected if you haven't stored your bike correctly or secured it using an approved lock. Check our approved locks page for advice on keeping your bike safe
Who needs cycling insurance?
Here's a clue – it's not just for lycra lovers!
Commuters and casual riders
Whether you ride to work or enjoy a weekend off-roading, our standard cover will give you peace of mind on UK roads.
Adventurers
Cover for you as you explore longer routes, go on a cycling holiday or hit the mountain bike and gravel trails.
Competitors
If you regularly enter sportives, take your bike abroad and invest in the latest cycling tech, we've got you covered.
Insurance cover for cyclists
You can take out Cyclist Cover even if you don't insure your bike through us. For £1.25 a month, you'll get up to £2,000,000 public liability cover if someone makes a claim against you for damage or injury caused while out cycling. And for an extra £1.25 a month, you can get help with your medical bills, physiotherapy, dental and optical care if you're injured in a cycling accident.
Bike insurance
From folding bikes to tandem bikes, and everything in between, we'll cover all your cycling adventures at home and abroad - whether you're commuting through the city streets or racing up the mountains.
E-bikes
Dedicated insurance that covers your e-bike for theft or accidental damage.
Road bikes
Cover against theft or damage so you can get back on the road as quickly as possible.
Mountain bikes
Get your MTB insured so you can enjoy peace of mind every time you jump on your bike.
Cargo bikes
Cover your cargo or e-cargo bike against theft or damage with our specialist bike insurance.
Why choose Direct Line Cycling Insurance?
It takes a fellow rider to understand just how important your wheels are. That's why the team behind Direct Line Cycling Insurance has specialist knowledge and a passion for two wheels. You'll find them out most weekends, exploring new routes, fine-tuning their gears and testing out new kit. They get it, they really do.
This straight-forward cover means you'll only pay for what you need, and nothing more.
Claim resolution within 24 hours


Once we have all the information we need from you, we'll aim to process your claim and give you an answer within one working day.

No hidden charges


If you need to make a change to your policy, you won't be charged an administration fee.

Onward travel


If you have an accident and can't cycle home, you'll be reimbursed for the cost of your taxi fare to get yourself and your bike home, to the nearest station or bike repair shop – whichever is closest.

Flexible cover


Cover for you or your bike, or both: at home or abroad, commuting or racing. You'll only pay for what you need.

More choice




Once your claim is approved, you can choose a replacement from an extensive list of specialist service providers across the UK, or you'll get the cash.




Cover limits apply. Delivery mainland UK only.
Which cover is right for you?
Cyclist Cover

Specialist cover for you, while you're out riding your bike.

Bicycle Cover

Cover your bike from theft or damage, whether you're riding it or not.

Bicycle & Cyclist Cover

Cover for you and your bike.

Public liability cover

Optional

Accidental damage
Bike theft
Cycling accessories
Multi-Bike Discount
Travel Cover

Optional

Optional

Race & Event Cover

Optional

Optional

Personal injury

Optional

Optional

Optional

Emergency medical cover

Optional

Optional

Optional
Get a quote
Multi-Bike Discount
Got more than one bike to insure?
Save money by adding all your bikes to the same policy. They don't all have to belong to you, either. As long as the bikes are owned by an immediate family member (your partner, child or parent) and they live at your home address, you'll get:
10% discount on the second bike
15% discount on the third bike
The most valuable bike will be counted as the first bike on your policy, so discounts will apply to each bike thereafter. All bikes must be worth over £250.
Get a quote
Cycling insurance tips, FAQs and policy documents
Take a look at the Cycling Insurance policy documents:
Got a question?
The Cycling insurance team is here to help you.
LiveChat
---
0330 460 0277
Opening hours:
Mon - Fri

8am - 6pm

Sat

Closed

Sun

Closed
Please note, we're closed on bank holidays.
Frequently asked questions
The insured value of your bike is used to calculate your premium. The best way to find out how much to insure it for is to have a chat with a member of the Cycling Insurance Team via email, phone or LiveChat. In just a few minutes you'll have a clear idea of the amount you should insure your bike for.
You should lock your bicycle securely through the frame and all quick release wheels, and then to an immovable object (such as metal railings or purpose-built bike rack), using an approved lock. A combination of a D-lock and a keyed, armour-padded cable is particularly effective.
If you bought your bike brand new, the correct value to insure your bicycle for would be the recommended retail price of your bike, should you replace it in today's terms. The cost of repair or replacement of a new bicycle is on a new for old basis, provided the bicycle was purchased new by you and the sum insured is sufficient to replace your bicycle on a new for old basis.
If you bought your bike second hand, you should insure it for its current market value – that is, the amount someone would typically pay for it in its current condition. The cost of repair or replacement on a second-hand bike is up to the highest value of either an objectively determined market value or the depreciated value calculated using the recommended retail price of an equivalent replacement bicycle when purchased new, and applying the following scale:
After the first year; the bicycle reduces in value by 20% of the recommended retail price.
After the second year; the bicycle reduces in value by a further 10%.
Each year thereafter (of part thereof); the bicycle reduces by a further 5% per year
The approved lock you need will vary depending on the insured value of the bike:
Bikes insured for less than £1,000 – a Sold Secure Silver rated lock.
Bikes insured for £1,000 or more – a Sold Secure Gold rated lock.
For more information, check out the Sold Secure website.
Sold Secure is a company that rates locks on how they perform under rigorous security tests. For the latest information on rated locks, check out the Sold Secure website.
Yes, all our cycling insurance policies can be paid by monthly payment at no extra cost. To make sure that there are no gaps in coverage and that you never ride without insurance cover, your policy will renew automatically after 12 months. But don't worry, you'll receive an email at least three weeks before renewal is due. You'll then have a further 14-day cooling off period during which you'll incur no administrative fees if you change your mind.
If you decide you don't want your policy to renew automatically, just let the cycling team know by emailing hello@cycling.directline.com or give them a call on 0330 460 0277 .
Yes. £250 worth of cover is included as standard for cycling accessories. If you need a higher cover limit, you'll need to specify the amount you wish to insure when you apply for cover online. You can add all kinds of cycling gear to your policy including panniers, a GPS, racing wheels, helmets, clothing and lights – up to a combined total value of £5,000. Or, just give the cycling team a call on 0330 460 0277 and they can add them to your policy for you.
Yes. You don't need to specify custom parts, however, you do need to be able to prove ownership and the value of your custom parts or wheelsets should be included in your bicycle sum insured. Wheelsets are covered under the accessories, personal gear and additional wheelsets cover limit. If you need to do this, give the cycling team a call on 0330 460 0277 or email them at hello@cycling.directline.com.
No. Your cycling accessories are only covered when they are used with the insured bicycle listed on your policy. The only way a friend could use your equipment and for it to retain its cover is if you hold a policy for their bike, too.
Direct Line Cycling Insurance can cover an insured bicycle that is damaged while fastened to a bike rack, but the rack itself won't be covered. It's worth checking your car insurance policy though, as this sort of cover tends to fall under motor insurance.
If you decide that the cycling insurance policy isn't for you, you can cancel within 14 days of the start date (provided you haven't made a claim). This also applies to each renewal period.
If you cancel within the cooling-off period, any premiums you have paid for the policy will be refunded, less any government levies, taxes or duties and fees that cannot be recovered. Even after this cooling-off period ends, you still have cancellation rights.
When your 12-month policy reaches its anniversary, it will automatically renew for another year unless you (the policy holder) request otherwise. You'll receive notification by email 3 weeks in advance of the renewal date as a reminder, attaching the relevant information and documentation for the new term.
If you want to continue to cover your bike, simply do nothing and the policy will renew with no gaps in cover. Alternatively, you may decide to cancel your insurance policy by calling 0330 460 0277 or sending an email to hello@cycling.directline.com.
No. Our cycling insurance only covers bikes that are used for recreation. If you commute to work on your bike, or take part in organised events for fun, that's fine, but we don't offer insurance to cyclists who race professionally.
Latest articles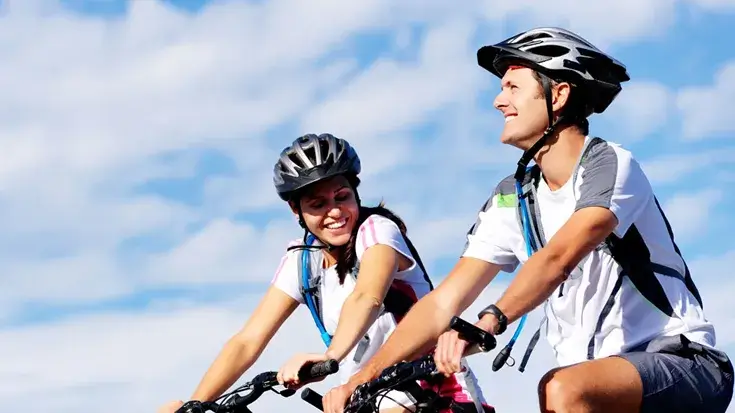 It's more important than ever to look after our mental health. Luckily, there are lots of ways to help keep yourself in a good headspace, and cycling is right up there among the best.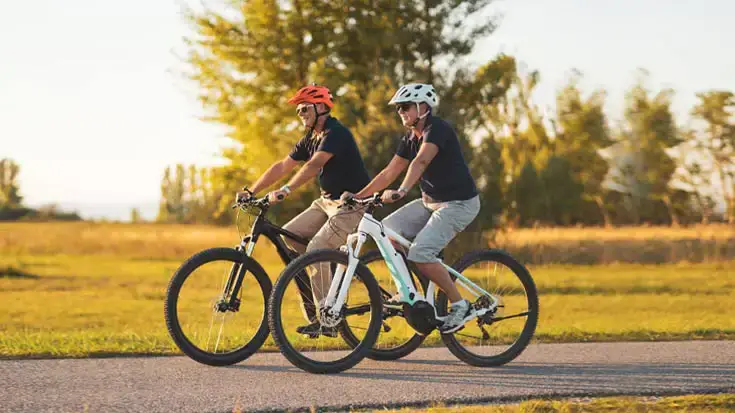 Electric bikes, have seen a huge increase in sales over the past couple of years.But what exactly is an e-bike and why are they so popular?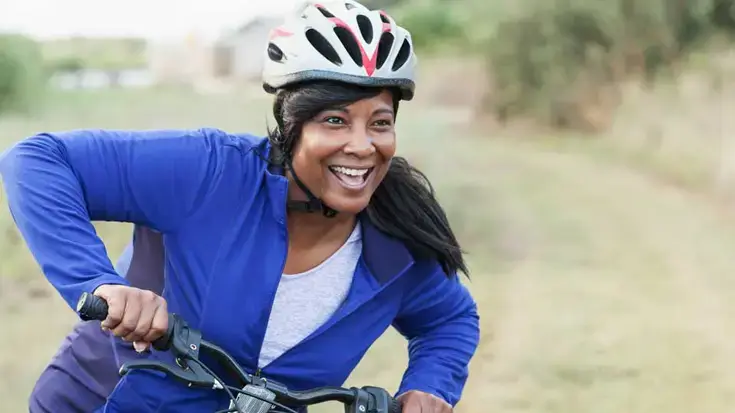 After a year without the usual distractions of a daily commute and busy social lives, the pandemic gave many of us the chance to look inward, re-evaluate our lives, prioritise our health and set new goals.