Home insurance cover levels
Our handy comparison table below will help you understand our cover levels.
Home Insurance

Home Insurance Plus

SELECT Premier

Buildings insurance


Covers the main structure of your home if you need to rebuild or repair it after a fire, flood or theft.

Up to £1 million
Unlimited
Unlimited
Contents insurance


Covering the value of all your possessions in the home.

Up to £50,000
Up to £100,000
Unlimited
Trace and access


Replacing any parts of the building that were removed to help get to escaping water.

Up to £5,000
Up to £10,000
Up to £15,000
Alternative accommodation


For you and your pets, in case you can't live at your home while it's being repaired after an insured event.

Up to £40,000
Up to £80,000
Unlimited
Up to 3 years
Sets and suites


Repairing or replacing an entire set, suite, group or collection of items.

Personal Possessions


Cover for portable items that you take out of your home, like laptops and mobiles.

Optional
Accidental Damage


Covers situations when unexpected accidents happen, such as spillages on the carpet, breakages around the house or drilling through hidden pipes.

Optional
Home Emergency


Covers emergencies that occur in your home like broken boilers, faulty locks and uncontrollable water leaks. Limited up to £500.

Optional
Up to £1,500
Family Legal Protection


Provides a 24/7 helpline and up to £100,000 cover for claims including contract disputes, personal injury and motoring prosecution. Protection provided only when more than a 50% chance of recovery.

Optional
The right cover for you
Contents and buildings combined
If you own your property, combining both options can often work out cheaper.
Contents insurance only
This is ideal if you rent your home. It covers items inside the house, garage, shed and garden.
Cycling insurance
Whether you're a keen racer or casual rider, our specialised cycling insurance can cover you, your kit and your bike.
Why do you need home insurance?
Having home insurance means you won't be out of pocket if you need to repair your home or replace your belongings after they've been stolen, damaged or destroyed.
It comes in two parts: buildings insurance (cover against damage to the property itself) and contents insurance (for damaged or stolen items within the home). These can be combined or bought separately, so the first step is deciding which option is better for you.
What we offer
We'll act fast to replace your tech




We'll be ready to send replacements for everyday items like phones and laptops within two hours of an approved claim - reconnecting you ASAP.




Theft claims and accidental loss up to £3000. Cover limits apply. Excludes jewellery. 8am-8pm Mon-Fri, 9am-5pm Sat. Personal possession cover needed for items outside the home.

We fix your uncontrollable leaks




Worried about uncontrollable leaks in the home? With Home Insurance Plus, we can send an emergency plumber within three hours.




Excludes Highlands and Islands. Extreme weather conditions may extend response time. Terms and cover limits apply.

We don't charge for changes




If you need to make a change to your policy we won't charge you an administration fee.

We give you more choice




When your claim is approved, you can have a brand new replacement where available, or we'll give you the cash.




Items must be stolen or damaged beyond repair. Cash limited to the cost of the replacement to Direct Line. Cover limits apply. Delivery available UK mainland only. Excludes jewellery.
What isn't included?
We don't cover:
Wear and tear, maintenance and routine decoration
Theft, vandalism or accidental damage caused by a paying guest or tenant
The cost of repairing or replacing items following a mechanical or electrical fault
Damage or theft if the house has been unoccupied for more than 60 days in a row
Other types of cover
Landlord insurance
Whether it's flexible options or specialist legal advice you need, our landlord insurance has been designed with buy-to-let owners in mind.
Jewellery insurance
Insure jewellery and watches worth £3,000 or more with our standalone insurance.
Home insurance tips, FAQs and policy documents
Are you a new customer?
If you're deciding on whether to buy home insurance with us, you can use our latest policy booklets as a guide.
Are you an existing customer?
If you requested online access to your documents when you bought your policy with us, just click below to view them.
Sign in to see your documents
If you have not requested online access to your documents, and need copies of the policy booklet or policy documents that are relevant to you, please call us on 0345 246 8372 .
Key factors impacting your insurance quote
The greater the risk of loss and damage to your home and belongings, the higher your insurance quote is likely to be.
Your premium is based on several factors relating to you, your home and the value of your items.
Where you live


It could be that you live in a city with a higher crime rate, a woodland area affected by tree roots or a rural location exposed to severe weather conditions.

Size of your house


If you live in a large house, the cost to have it rebuilt is likely to increase the buildings element of your quote.

How close you are to water


Due to a higher risk of flooding, homes near rivers or coastlines are generally more expensive to insure.

Age and property structure


The age of your property and materials used to build your house can have a huge impact on your quote. For example, wooded structures are particularly vulnerable to fire, termites and rot.

Your lifestyle


Factors like your age, whether you're married with children, or if you're away from home for long periods of time can all have an impact on your quote.

Materials on your roof


Common tile and slate roofs are easier to insure than those that are flat (vulnerable to burglars and weather damage).

Value of your contents


The more expensive your items are, the more it will cost you to get them insured.

Previous claims


Even if you've moved into a new house, your claims history is still taken into consideration. And not telling us could invalidate your policy.
There are many reasons why the cost of your home insurance premium may have changed on renewal, with some having a bigger impact than others.
If you choose to automatically renew, you can cancel at any time. You'll still get a renewal invite before the policy end date, but cover will stop if other arrangements aren't made. If you do choose the convenience of automatic renewal, your price will still be the same as one given to a new customer.
Your premium is based on several factors relating to you, your home and the value of your items.
Previous claims


Your claims history is taken into consideration when pricing your policy. If you've made a claim in the previous year this could result in an increased premium.

Inflation


Inflation increases the price of goods and services, impacting Direct Line's claims and general expenses. Policy premiums will reflect such changes.

Crime rate


A spate of crimes resulting in more home insurance claims could see premiums increase to reflect the new risk level of your home's location.

Severe weather


Periods of extreme weather, such as prolonged cold or rain, can result in an increase in customer claims. This can lead insurers to review the likely cost of future claims.

Changes to IPT


You don't pay VAT on insurance, instead you'll be charged Insurance Premium Tax (IPT). This is included in your premium, so any changes to the rate will affect what you pay.
What you need to get a home insurance quote
Property details


Knowing if your house is a listed property or not, what type of building it is and the year it was built.

Structure details


What your exterior walls are mostly made of (e.g. brick or stone) and how much flat roof space you have (including porches, bays and garages). If you're unsure, we'll give you options with an explanation of each.

Room details


The total number of bedrooms and bathrooms.

Personal details


Details of any previous claims you've made, and details about anyone else you want to include on the policy.
When you might need to call us
There are some situations where you won't be able to get an online quote because we need a few more details. If that happens, just give us a call on 0345 246 3564 .
You may need to ring us if:
Your home is a listed building
You're insuring a second home
You've more than five bathrooms or six bedrooms
You want to insure standard items over £100,000
You want to insure individual valuable items over £2,000 with Home Insurance or £4,000 with Home Insurance Plus
You've previously made a claim for over £5,000
Need more help?
You can make changes to your policy online, claim online or ask our virtual assistant.
Contact Us
Claims
---
If you'd rather talk to us, just give us a call (includes Typetalk and sign language services). We can help you choose the right kind of cover.
Call us
Frequently asked questions
If you choose to renew automatically, your renewal won't be any higher than if you choose to renew manually.
If you don't select automatic renewal, you'll still get a renewal invite before your policy end date. However, cover will stop on the policy end date if you haven't contacted us to renew it.
If you do choose the convenience of automatic renewal, then you will not need to contact us next year to renew your policy.
Yes, if you take out our Personal Possessions cover. This is available as an optional extra under the Direct Line Home Insurance policy and covers your personal belongings (including up to £500 for Money) against theft, loss or accidental damage anywhere in the British Isles and for up to 60 days abroad each year. Any individual items worth more than £2,000 must be specified on the Direct Line Home Insurance policy.
Personal Possessions cover is included as standard under the Direct Line Home Insurance Plus policy (when you select contents cover) and covers your personal belongings (including up to £1,000 for Money) against theft, loss or accidental damage anywhere in the world. Any individual items worth more than £4,000 must be specified on the policy.
We will provide cover for your contents whilst in storage, but only when using a professional storage facility, for up to 72hrs. Your contents would also be covered against accidental loss or damage whilst you are in the process of moving.
You need to let us know the value of individual items of jewellery, fine art, watches, antiques and sporting guns in excess of £2,000 with Home Insurance or £4,000 with Home Insurance Plus. These items will then be specified (listed) on your policy.
If you are changing address, please call us on 0345 246 3564 to discuss. If you're selling your home the buildings section of our policy automatically covers the buyer up to the date that the sale completes however if you require cover for a new property which you are in the process of buying or a property which you have already moved into then you will need to speak to our customer services team to discuss this on 0345 246 3564 .
Direct Line Home Insurance will pay up to £5,000 for Trace and Access cover. This includes removing and replacing any part of the building in order to find the source of water escaping from tanks, pipes, appliances or fixed heating systems that are causing damage to the building.
Cover increases to £10,000 for Home Insurance Plus, and to £15,000 for Select Premier customers.
What's not covered is repairing or replacing the tanks, pipes or heating systems themselves.
Yes. Direct Line Buildings Insurance customers get up to £25,000 for comparable accommodation including kennel fees for pets, and lost rent. This applies if all or part of your home is not fit to be lived in when a valid claim has been made, or your home is occupied by squatters.
Home Insurance Plus Buildings customers receive up to £50,000 in alternative accommodation cover, while Select Premier cover is unlimited for up to three years.
Direct Line Contents Insurance will pay up to £15,000 for the cost of alternative accommodation, kennel fees and the storage of your contents. Cover increases to £30,000 for Home Insurance Plus Contents customers.
Latest articles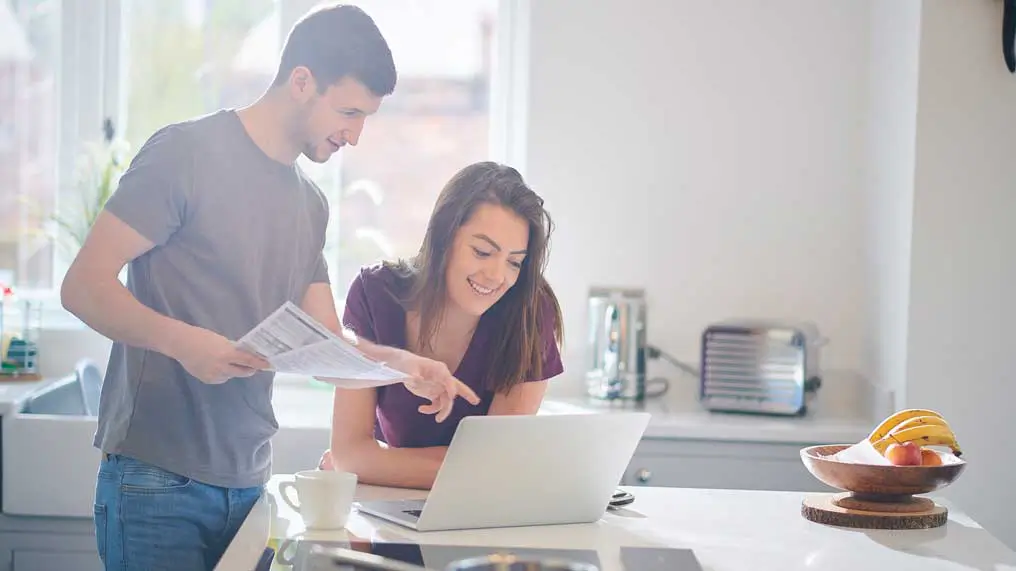 home
From January 2022, all insurers must make sure existing customers are offered the same price at renewal as they would get when buying a new policy. In the insurance industry, this rule change is known as Pricing Practices Regulation, or PPR.
Find out more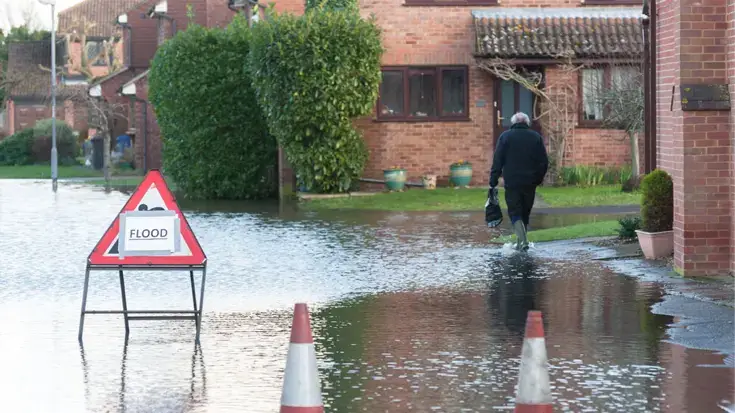 home
Do you live somewhere that's prone to flooding? It's time to get informed about the risks and how you can prepare. Our guide will help you be ready, react and recover should a flood hit your area - including how to limit the damage it causes to your home.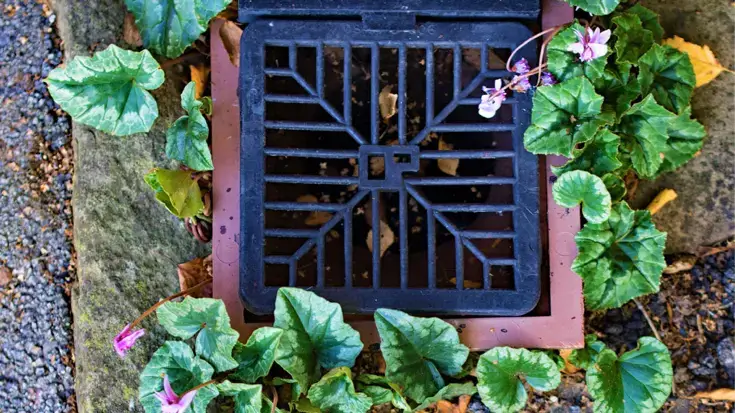 home
Blocked or damaged drains can cause a lot of issues for your home - but you're only responsible for your own drains, not those outside property boundaries. To save yourself money, find out who's responsible for repairing them and how you can report a blocked drain.