Compare our pet insurance cover levels
Our pets are all different. That's why we have two types of customisable cover.
What policy is right for you?
We recommend you insure your pets for any costs you couldn't pay yourself. A few things to consider may be:
A pedigree can be more at risk of hereditary conditions and theft.
Cover tends to be cheaper for younger, healthier pets.
What if you need to put your pet to sleep? We can help with these costs.
Some conditions require care and medication for over a year.
Essential cover


From £6.50 per month

Advanced cover


From £10.77 per month

Vets' fees per condition




Necessary treatment for each separate condition

Up to £4,000
Up to £8,000

Time limit per condition




Maximum time each condition is covered

12 months


from the first date of treatment

No time limits

Cover for accidents, injuries and disease




Including dental accident

Complementary treatments




Including physiotherapy and hydrotherapy

Dental disease




Treatment costs for tooth and gum disease

Up to £1,000


included in the overall vet fee limit

Euthanasia




Cover towards the cost of having to put your pet to sleep

Up to £100


included in the overall vet fee limit

24/7 free online vet access with PawSquad




A video and online chat service

Help when you need it




Practical legal advice and bereavement helplines

5 in 1 care package




We will cover advertising and reward fees, pet boarding, death of a pet, lost pet and holiday cancellation fees

Optional


for an additional cost

Optional


for an additional cost

Third party liability for your pet (dogs only)




Up to £2.5 million towards costs awarded against you as a result of an accidental incident involving your pet

Optional


for an additional cost

Optional


for an additional cost

Overseas travel cover


For journeys to countries included in the UK Government's Pet Travel Scheme
Optional


for an additional cost

Optional


for an additional cost
10% of new business single pet customers achieved these prices online for pet cover between 01/01/2020 – 31/08/2020. Excludes optional extras. Cover is only available providing the policy remains in force.
What other benefits are available?
Death from accidental injury or illness
If your pet dies following an accidental injury, you'll get back up to £1,500 of what you paid for them. We'll do the same if they die from an illness, but only if they're under 11 years old.
Advertising and reward
If your pet is stolen or lost, we'll cover up to £1,000 towards the cost of the local advertising to help you get your pet back. This includes a reward of up to £500.
Loss of pet from theft or straying
If your pet is stolen or goes missing and isn't found within 45 days, we'll pay up to £1,500 of what you paid for them.
Boarding fees
If you have to go into hospital for more than four days in a row, we'll cover the costs of up to £1,000 to have your pet looked after by a licensed kennel, cattery or professional pet-minding service.
Holiday cancellation cover
If you have to cancel or cut short your holiday because your pet goes missing or needs life-saving treatment, either while you're away or in the seven days before you're due to go away, we'll cover expenses up to £5,000 which you cannot get back elsewhere. Please read the policy for full cover details.
If your dog injures someone or damages their property and you're found to be legally responsible, we'll pay up to £2.5 million towards compensation and costs awarded against you by a court. We'll also cover the legal costs and expenses for defending a claim. For property damage claims, there's a £250 excess. If you already have liability cover under another policy, such as home insurance, we'll only accept your claim if that cover has been used up.
This provides cover for your pets when travelling abroad, as long as you follow the guidelines of the UK Government. Please note, we don't offer third party liability cover under the laws of Canada or USA.
In addition to already selected cover, you'll get:
Quarantine costs - up to £1,500
Loss of your pet's passport - up to £250
Repeat tapeworm treatment
Emergency expenses abroad - up to £300
Cover is valid for three overseas journeys a year, each no more than 30 days.
Why choose Direct Line pet insurance?
It can be stressful when something happens to your pet. If your pet suddenly becomes ill or injured, an emergency trip to the vet can sometimes cost thousands of pounds. Not everyone has this money to hand.
Pet insurance from Direct Line can help with any unexpected vet bills. We offer Dog insurance as well as Cat insurance, which are designed to give you peace of mind.
Protect your pet round the clock with 24/7 online access to a qualified vet
With Direct Line you get free access to PawSquad. You can chat live and have video calls with UK vets who can answer your questions whenever your pet needs help.
24/7 advice from a UK qualified vet wherever you are
Video calls enabling vets to see your pet face-to-face
Text chat with the option to upload images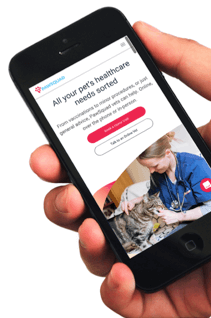 Customisable cover
Whether you're looking to insure your cat or your dog, our range of cover enhancements help you make the right choice.
Claim online
Claiming online is quick and easy, just fill out our form so we can deal with your vet directly.
Save on your pet's medication
Direct Line has partnered with Pet Drugs Online, so you can get more out of your pet insurance.
Discounted medication so your claim limit can go further, which is especially helpful for ongoing treatments
Prescription fees covered up to £15
Discounted pet food, toys and general health products
Start saving with Pet Drugs Online
This offer is not an endorsement by Direct Line of www.petdrugsonline.co.uk and customers should always rely on the advice of their vet with regard to diagnosis, treatment and medicines for their pet.

Claims won't be covered when
Connected with, or a recurrence of, a pre‐existing condition, symptom or event unless fully declared and accepted as covered in writing.
The condition's time or monetary limit has been reached.
Relating to any illness or disease arising during the first 14 days of cover.
Connected to behavioural problems or traits
The cost of preventative, non‐essential or routine treatment.
Your pet is being used for, or claims arising from the use of your pet for commercial, guard, breeding, gun dog use, security or working purposes or for racing, unless agreed by us.
The above is only a summary of some of the exclusions. Please refer to the policy wording for the full policy terms and conditions.
Common confusions
Any ongoing claims will be covered up to the limit on your current pet insurance plan.
Your pet is only covered if your policy remains in force. Vet bills for ongoing conditions are only covered if the treatment arises during a period of insurance where the premium has been paid.
A pre-existing condition is any condition or symptoms, or signs of injury or illness, that happen or exist in any form before the pet was covered by this insurance.
Before taking out insurance, make sure pre-existing conditions are covered. Remember, once a pet starts having treatment for an ongoing condition it will be classified as a pre‐existing condition if you take out a new policy or change insurer.
Multi-pet discount
Save 12.5% if you have more than one pet to insure on the same policy
Many people have more than one pet in their family. If you have multiple four-legged friends, our policy lets you insure them all together on one policy with a combined monthly premium and one renewal date.
If you're an existing customer, add new pets at any time by giving us a call on 0345 246 8705, and they'll be covered straight away.
Multi-pet discount is introductory and applies for the first 12 months of the policy.
Get a quote
Find out more
Important information
Things you need to know
Age. The older your pet gets, the more expensive your cover is likely to be. This is because your pet is more prone to chronic medical conditions in its later years.
Rising vet fees. Fees are increasing throughout the UK because vets can now provide more advanced treatments.
Breed. Some breeds are more expensive to insure as they're more susceptible to certain medical conditions.
IPT. If Insurance Premium Tax either increases or decreases, insurance premiums are impacted.
Introductory discounts. If the price you've paid today includes an introductory or renewal discount, you might find your insurance is higher in following years once the offer ends. Other factors including, but not limited to, the age and breed of your pet or claims history could also have an impact on your premium at renewal.
Need more help?
If you'd rather talk to us, just give us a call. We can help you choose the right kind of cover.
---
Opening hours:
Mon - Fri

8am - 7pm

Sat

9am - 5pm

Sun

Closed
How do pet insurance claims work?
You can make a pet insurance claim online, over the phone or by posting us a form.
Depending on the vet and your needs, valid claims will work in one of two ways:
We pay you. You pay the vet bill and then make your claim. We'll then refund you this cost minus the excess.
We pay the vet. After you make a claim, we'll pay the vet directly, minus any excess, which you must pay to the vet.
The excess is the amount of money you agreed in policy to contribute towards each of your pet's conditions you claim for.
The excess is the amount of money you must pay towards each of your pet's conditions you claim for. This was agreed when you took out the policy.
Download pet insurance policy documents
You can download our pet insurance policy documents for a full list of what isn't covered.
Frequently asked questions
Although we don't provide a 'lifetime' policy, our Advanced policy will cover each separate illness or injury up to £8,000. There's no time limit on how long we will cover the condition for as long as your policy remains in force with us. In 2019 only 1.1% of closed claims reached the £8,000 limit.
It means any condition or symptoms or signs of injury, illness or disease which occurred or existed in any form, prior to taking out a policy with us.
Should any illness or disease occur during the first 14 days of taking out a policy, this would also be classed as pre-existing and therefore not covered.
Once a pet starts having treatment for a medical condition under a policy it becomes a pre-existing condition. Any ongoing claims would be covered up to the limit as described in your policy, but if you take out a new policy or change insurer in the future you should check whether cover for pre-existing conditions is provided.
If you were unaware of your pet's condition when you took out your policy, then hereditary and congenital conditions are covered.
As with any illness or disease, your pet must not be exhibiting any signs or symptoms of the condition prior to or within 14 days of the cover starting.
When you get in touch, one of our Claims Advisors will let you know approximately how long your claim will take to process. As long as we have all the information required, and you claim within the terms of the policy, we will settle a claim as quickly as possible.
PawSquad is a 24/7 vet advice line exclusively available for Direct Line Pet customers. Independent practicing vets are available to discuss any problem, anytime, either through online chat or video chat.
Latest articles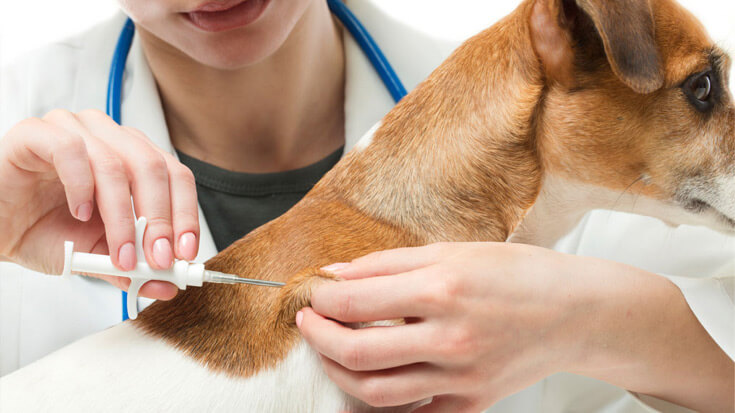 lifestyle
Vaccinations can protect dogs against catching serious, sometimes fatal diseases. Find out what vaccinations your dog needs and when.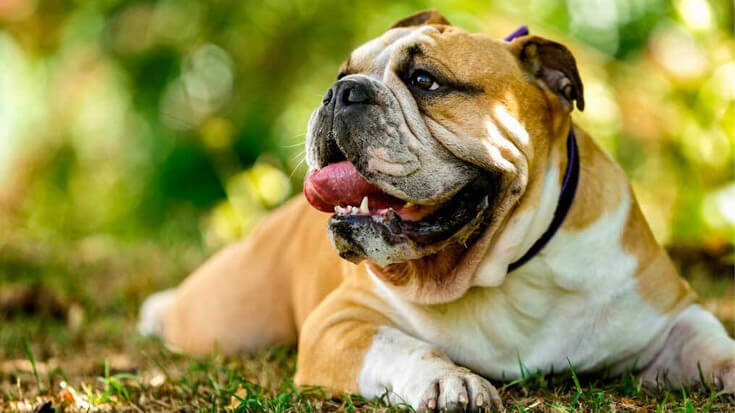 lifestyle
If two dogs of the same breed have a puppy, that little pup is considered to be purebred. In order to be classed as a pedigree, the puppy must also be added to a pedigree dog registration scheme run by a recognised club or society.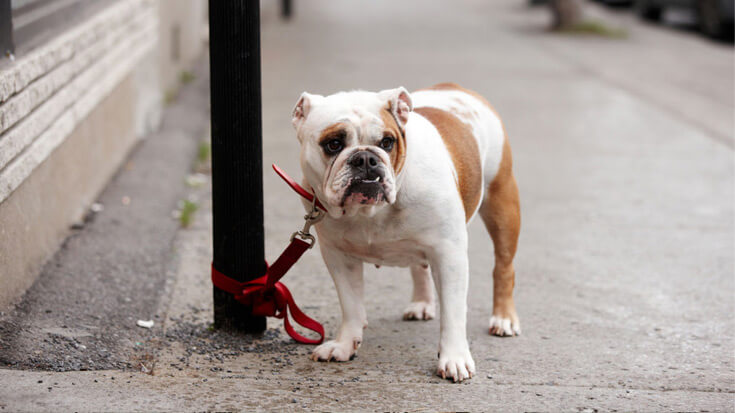 lifestyle
Dogs are stolen more often than you might think. Read our guide to find out how you can help prevent dog theft and what is covered by pet insurance.