Why do I need bicycle insurance for events?
If you love getting out on your bike, sooner or later you'll think about entering a race, charity event or sportive. It's in a cyclist's DNA.
You can't beat the thrill of competing in an organised event – whether you ride to win or just enjoy the challenge. So, make sure you don't end up out of pocket if your bike is damaged or stolen.
If you've insured your bike under your home contents insurance, it's unlikely to stretch to races and organised rides – even charity rides. Extend your bicycle insurance policy to cover a one-off event, or add Race and Event Cover to your policy to cover:
Damage to your bicycle, cycling accessories and personal gear
If the damage is caused by a sudden, unforeseen incident that happens while taking part in an event and is entirely outside of your control.
Race event fee reimbursement
If you can't take part in an organised cycling event or sportive because you've hurt yourself in a cycling accident on your insured bike, you'll be reimbursed up to £500.
Cycling event secure zone
If you're taking part in an event, your bike, components, cycling accessories and personal gear are covered for up to 18 hours against theft and damage while in the secure zone. Please note, your personal accessories are only covered if they're stolen along with your bike.
Please note: Professional cyclists are not eligible for Direct Line Cycling Insurance.
If you're planning on racing abroad, you'll need
Travel Cover
to protect your bicycle against damage or theft while you're away.
Get a quote
Get the right cover for you and your bike
Bicycle Cover
Cover your bike against theft or damage, whether you're riding it or not.
Accidental damage
Loss or theft
Cycling accessories
Cyclist Cover
Specialist cover for you, the cyclist, while you're out riding your bike.
Public liability cover
Personal injury
Emergency medical cover
Bicycle & Cyclist Cover
Cover for you, your bike and your cycling gear.
Personal injury
Emergency medical cover
Public liability cover
Theft or accidental damage
Cycling accessories
Why choose Direct Line Cycling Insurance?
It takes a fellow rider to understand just how important your wheels are. That's why many of the Cycling Insurance team love to get outside on their bikes, too.
They'll also aim to resolve your claim within one working day. Nobody likes waiting, so once they've got all the information they need, they'll get you back on your bike as soon as possible.
You can get cover for the following, as standard:
Accidental or malicious damage


If something happens while you're out cycling, your bike will either be repaired, or the damaged parts will be replaced.

Theft (from your home or away)


As long as you've secured your bike with an approved lock and followed the required security measures, your bike will be covered against theft.

Theft from a roof rack or trailer


Provided it hasn't been left unsecured or unattended (see approved locks for more information).

Reimbursement for cycle hire and transport costs


If your bike's out of action, you'll need some wheels to get around on - especially if you're training for an event. That's why you'll get up to £500 to hire a suitable replacement, or to cover your transport costs while your bike is being repaired or replaced.

Onward travel


If your bike's stolen or you've had an accident and can't cycle, you'll be reimbursed the cost of your taxi fare to get yourself and your bike home, to the nearest station or bike repair shop – whichever is closest.

Roof rack and transit cover


Your bike is covered for any damage caused while you're transporting it securely.

Multi-Bike Discount


If you've got another bike worth over £250 to insure, save money by adding it to the same policy. The more bikes you insure, the more you'll save, with 10% off your second bike and 15% off three or more bikes. The most valuable bike will be counted as the first bike on your policy, so discounts will apply to each bike thereafter. Excludes optional extras.

New for old replacement


If you need to claim for a total loss of your bike due to theft or irreparable damage, we'll replace your bicycle with a comparable make/model up to your benefit limit, if you bought it new. If your bicycle is second-hand or discontinued, we'll reimburse you for it's current market value, subject to depreciation.

Your cycling kit


You'll get up to £250 cover for your cycling kit, which includes accessories, clothing, helmets, GPS, additional wheelsets and your bike box. Please note, this cover is only valid as part of a larger claim for damage or theft of your bicycle. So, if your helmet is stolen from your bag, it's not covered. If it's damaged in an accident which also damaged your bike, it will be covered.

Cycling gear worth over £250


If your kit is worth more than £250, just let us know how much it's worth when you get a quote, and we'll include the extra cover in your premium. We can insure your cycling accessories up to the value of £5,000.
Cycling insurance tips, FAQs and policy documents
Take a look at the Cycling Insurance policy documents:
Need more help?
You can search our site or ask a question to our virtual assistant.
Contact Us
Claims
---
If you'd rather talk to us, just give us a call. We can help you choose the right kind of cover.
Call us
Frequently asked questions
No problem. Simply call on
0330 460 0277
or click LiveChat to speak to one of the cycling team so they can update your policy for you. Please note, adding this cover to your cycling insurance policy will increase your premium.
Easy! Just select the Race and Event Cover option when you get a quote.
Unfortunately not, you can only get Race and Event Cover as an optional extra when you take out a cycling insurance policy through Direct Line.
Latest articles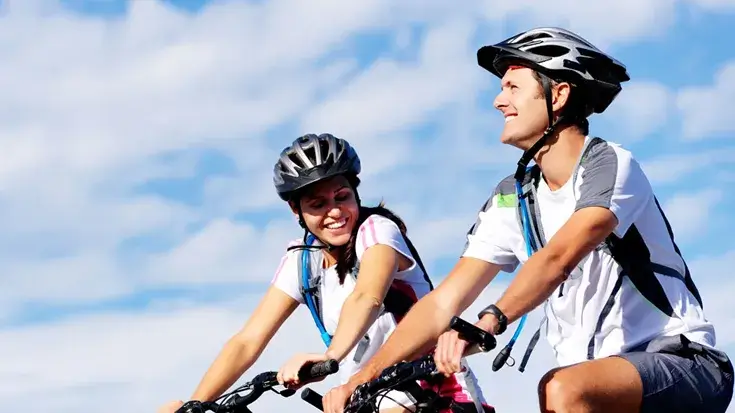 It's more important than ever to look after our mental health. Luckily, there are lots of ways to help keep yourself in a good headspace, and cycling is right up there among the best.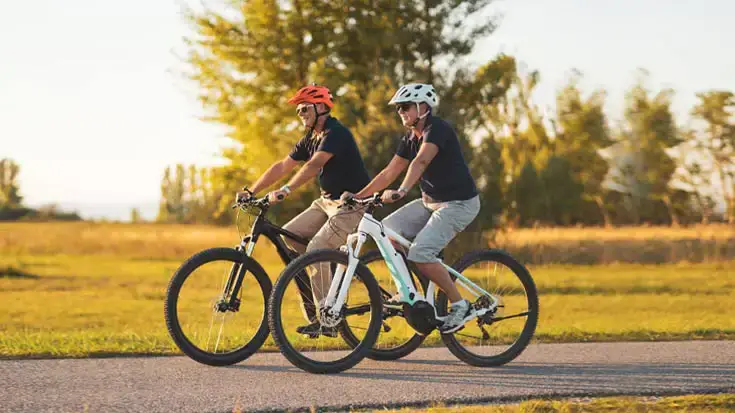 Electric bikes, have seen a huge increase in sales over the past couple of years.But what exactly is an e-bike and why are they so popular?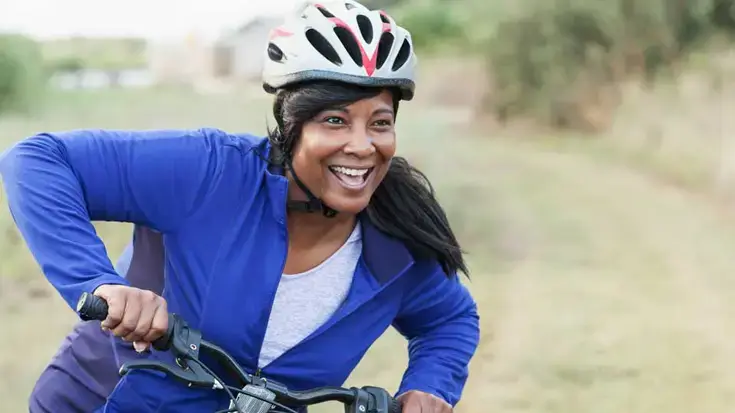 After a year without the usual distractions of a daily commute and busy social lives, the pandemic gave many of us the chance to look inward, re-evaluate our lives, prioritise our health and set new goals.